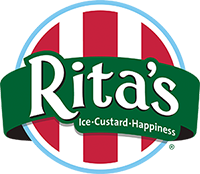 Welcome to Ritas Jobs!
Just because you work for a living doesn't mean it can't be fun! At Rita's, our number one job is creating happiness. Not a bad occupation, don't you think?
Apply today for this exciting opportunity!
Title: Rita's Treat Team Member
Location: Cary, NC 27513
Type: Part-time
Expires: 11/16/2028
Position Description
Rita's of Cary is now hiring part-time Treat Team Members! Rita's is a fun, fast-paced environment where we pride ourselves on our excellent product and TOP QUALITY customer service. Are you looking for a new job or a first job? Do you need FLEXIBILITY in your work hours to adjust to your school and activity schedules? Are you a retiree or stay at home parent looking for interraction and extra income? Do you enjoy working as part of a team and take pride in a job well done? Rita's of Cary may be the perfect place for you!
We are seeking motivated individuals to work in our energetic, enthusiastic, and FUN team environment. Ideal candidates like to work with people, enjoy learning new things, and appreciate hard work. At Rita's we strive to live up to our motto: ICE + CUSTARD + HAPPINESS
We are currently hiring for ALL POSITIONS for ages 14 and over. No experience is necesary, all training will be provided.
Specific Duties include:
Making and serving treats with a friendly smile. Treat Team Members are expected to provide guests with a level of service beyond their expectation
Being a strong team member: Honest, Trustworthy, Dependable
Working with team members to keep the store clean and well organized
Handling monetary transactions and cash balancing
Keeping the store stocked and ready for efficient operations
Opening and Closing activities for our team members over age 16
Being able to accept direction and correction with a willingness to learn from mistakes
Working together with your team and store management to deliver outstanding service and create a positive, welcoming environment for fellow team members and our guests
WORKING HARD WHILE HAVING FUN!
Job requirements:
Applicants must 14 years old or older (Students are expected to be in good standing)




The position requires constant standing, bending and some manual labor




Able to lift up to 50 lbs

Organizational skills

Must be able to work efficiently without constant supervision.

Day, Evening and Weekend hours