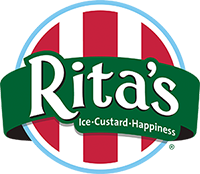 Welcome to Ritas Jobs!
Just because you work for a living doesn't mean it can't be fun! At Rita's, our number one job is creating happiness. Not a bad occupation, don't you think?
Apply today for this exciting opportunity!
Title: Treat Team Member
Location: Chandler, AZ 85249
Position Description
PLEASE READ THIS ENTIRE POST BEFORE APPLYING

Rita's Italian Ice & Creamery of Chandler is seeking hardworking, energetic, team players to join our Treat Team.

Our Treat Team members are more than just Italian ice and frozen custard servers. They will be expected to provide excellent customer service to all Rita's guests while creating an environment that is fun for all guests and staff.

In addition to preparing and serving our guests the best frozen treats the job includes informing management of inventory levels, adhering to cash handling procedures, maintaining proper product consistencies and quality, adhering to portioning and packaging guidelines, maintaining store and equipment cleanliness, and addressing all concerns to management in a timely and professional manner.

We are looking for part-time employees. All applicants must know how to use a mop, enjoy dessert and hard work and have a drive to always do things better, cleaner and faster. If you are just looking for a pay check for standing around and/or you can't leave life's problems at the door and work with a smile on your face this position is probably not for you.