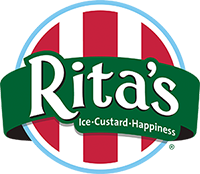 Welcome to Ritas Jobs!
Just because you work for a living doesn't mean it can't be fun! At Rita's, our number one job is creating happiness. Not a bad occupation, don't you think?
Apply today for this exciting opportunity!
Title: Rita's Italian Ice Seeking Shift Leaders + Assistant Managers
Location: Washington, DC 20001
Expires: 10/01/2019
Position Description
Rita's Italian Ice (DC) is seeking friendly, outgoing Shift Leaders and Assistant Managers who enjoy working in a fast-paced family-oriented environment. Being a part of the Rita's Team is a very exciting and hands on job.

If this sounds like a good fit, please submit your resume for consideration.

Key responsibilities - Assistant Managers and Shift Leaders;

- A minimum of 2 years supervisory experience in a restaurant or retail environment
- Excellent Leadership, Multitasking and Communication Service Skills
- Commitment to Customer Service Initiative: Serving Happiness with a Smile
- Food Safety Manager License
- Rita's Super Certified
- Ability to lift 50 pounds
- Driver's License is a plus!!
- Ability to work openings and/or closings shifts on weekdays and weekends.