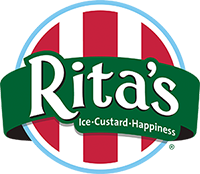 Welcome to Ritas Jobs!
Just because you work for a living doesn't mean it can't be fun! At Rita's, our number one job is creating happiness. Not a bad occupation, don't you think?
Apply today for this exciting opportunity!
Title: Shift Leader
Location: Clearwater, FL 33756
Type: Part-time
Expires: 11/30/2023
Position Description
Greet very guest with a smile and be energetic. Must be able to work in a fast-paced environment. Make sure shop stays clean, make treats and have fun doing it! Cleaning involves sweeping, mopping, cleaning toilet/bathroom, sanitizing counters, windows, machines, freezers, and some dishwashing as well. As a shift leader you will be in charge of your shift and take the lead to ensure smooth operation of the store during your shift. You will also be responsible for making ice. Must be available to work 25-30 hours a week. $13.50 - $16.50 based on experience.
Requirements and responsibilities include but are not limited to:
Must be 18 years or older

Obtain Food Handlers Certificate

Experience is a plus Flexible schedule
Enforce all policies and procedures including daily cleaning duties, proper uniforms, staff breaks, etc.
Able to lift and/or carry at least 30 lbs. of weight
Train all new team members, as well as mentor current team members
Close out daily reports for all cash registers
Clean/sanitize machines
Track all ice on daily production sheets according to Rita's guidelines