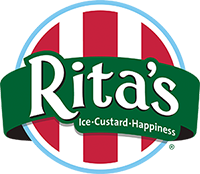 Welcome to Ritas Jobs!
Just because you work for a living doesn't mean it can't be fun! At Rita's, our number one job is creating happiness. Not a bad occupation, don't you think?
Apply today for this exciting opportunity!
Title: Ice Maker - Part Time
Location: Williamstown, PA 12345
Type: Part-time
Pay: $15.01 to $25.25 per HOUR
Expires: 08/01/2023
Position Description
We need a great ice maker in our new location! You must enjoy being cold, getting your hands clean, and working with frosty materials! Part time employees needed in all shifts!

The innovative design of this compact ice shaver is remarkable. The precision-cut stainless steel blade combined with cylindrical ice blocks ensures fine and fluffy snow for every serving. Two block ice molds are included to freeze the ice blocks along with a non-skid mat for the tray. If you prefer a coarse or crunchy ice, this ice shaver can also shave ice cubes and the blade can be adjusted to shave the desired texture of snow.