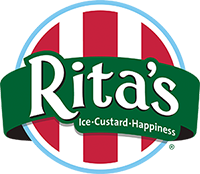 Welcome to Ritas Jobs!
Just because you work for a living doesn't mean it can't be fun! At Rita's, our number one job is creating happiness. Not a bad occupation, don't you think?
Apply today for this exciting opportunity!
Title: Team Lead @ Rita's Of Fremont
Location: Fremont, CA 94538
Position Description
Rita's Of Fremont is the COOLEST and totally happening place in Fremont, come join us, we are all about ICE + CUSTARD = HAPPINESS customer service and we have fun doing it!!

We are looking for responsible Team Lead who can manage our AMAZING team, checkout our Rita's Of Fremont reviews on Yelp, we are all about AWESOME customer service and experience, A SMILE GOES A LONG WAYS!

We need you to be able to handle the front and back of the house and you are also able bring ideas to enhance productivity, sales, procedures with keeping COOL work environment.

Please keep in mind, you will have good knowledge and common sense of the below requirements, if do not meet some of these requirements, we will surely teach you, but your willingness to learn has to be a big part in being a Team Lead at Rita's Of Fremont.

Team Lead Requirements:
• You and the team will need to keep the front and back of the store CLEAN at all times.
• Making ICE, Custard.
• Maintaining ICE, Custard production sheets.
• Maintain opening/closing cash balance.
• Check Inventory on weekly basis.
• Maintain weekly product ordering.
• Educating team members on new products, procedures and manage productivity.
• 35+ hrs per week availability.

-- You are a quick learner and willingness to learn.
-- You have good understanding of customer service.

We have many catering requests and we need your help for the below.
• Preparing catering order.
• Helping and educating customers on our catering options.
• Maintaining a calendar to keep everyone aware of catering orders.

Must be over age of 18 to apply for Team Lead position.