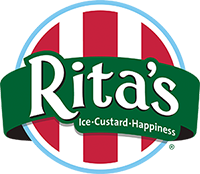 Welcome to Ritas Jobs!
Just because you work for a living doesn't mean it can't be fun! At Rita's, our number one job is creating happiness. Not a bad occupation, don't you think?
Apply today for this exciting opportunity!
Title: Rita's Mascot - Performer
Location: Hollywood, FL 33019
Type: Part-time
Pay: $15.00 per HOUR
Expires: 12/31/2022
Position Description
We are looking for an outgoing man or woman 18 years and older to be Rita's ICE GUY. The ideal candidate must be energetic and enjoy interacting with children and adults. You should also be in good physical condition to stand, walk, dance, and wear the costume without being bothered by warm weather. Must have a driver's license, car, and the flexibility to work nights, weekends and some holidays in Miami and Ft. Lauderdale. Full-time position Thursday – Monday. Will be reimbursed for gas and parking.