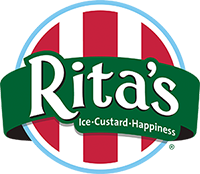 Welcome to Ritas Jobs!
Just because you work for a living doesn't mean it can't be fun! At Rita's, our number one job is creating happiness. Not a bad occupation, don't you think?
Apply today for this exciting opportunity!
Title: manager
Location: Hummelstown, PA 17036
Type: Full-time
Expires: 04/30/2021
Position Description
Open store and make Italian ice. Looking for a well organized person to get store going for the day and help customers. Food service history a plus. Need to keep store to dept of health and Rita's standards. Weekend availability a must. Also gets tips from customers and free treats everyday. We are a walk-up location so the customer does not come inside, we also have implemented covid policies to keep every employee and customer as safe as possible. As a manager you will NOT be responsible for hiring, payroll, ordering or scheduling as i do that myself. i am looking for someone to help train the new hires and manage the day to day operations of the store and keep up the minimal paperwork and help customers. customer service is number one priority.