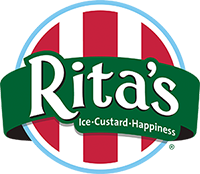 Welcome to Ritas Jobs!
Just because you work for a living doesn't mean it can't be fun! At Rita's, our number one job is creating happiness. Not a bad occupation, don't you think?
Apply today for this exciting opportunity!
Title: OPENER/ICE MAKER
Location: Hummelstown, PA 17036
Type: Full-time
Pay: $15.00 to $20.00 per HOUR
Expires: 06/30/2022
Position Description
Get the store ready for a noon open time, prepare Italian ice, stock and clean. After opening help customers by making treats. We need a reliable opener with great customer service 10:30-5 p.m. five days a week including weekends. Free treat every shift, customer tips and bonuses. During the summer there is usually help for the counter once we open for the day. Am willing to pay more for someone with experience in food service and management. you will help with training new employees and catering orders. if you love working with the customer this is a great job. we sell a great product to a great community. Must be over 18 and show a good work history.