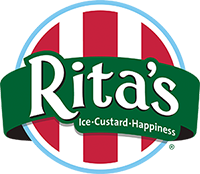 Welcome to Ritas Jobs!
Just because you work for a living doesn't mean it can't be fun! At Rita's, our number one job is creating happiness. Not a bad occupation, don't you think?
Apply today for this exciting opportunity!
Title: Rita's Seasonal Treat Team Leader $14hr + Tips ($17-$24PH)
Location: Canonsburg, PA 15317
Type: Full-time
Pay: $14.00 to $25.00 per HOUR
Expires: 07/28/2021
Position Description
Rita's Italian Ice is hiring an energetic, CUSTOMER FOCUSED day shift Manager to join our Washington, PA location. THIS IS A SEASONAL POSITION. This is a Monday-Friday 10:00am-4:00pm hourly position that includes tips. Hours can be adjusted to enable full time. This job opportunity will support our location during open season from the months of March-November. Please join us in delivering great customer service and providing happiness to many kids and families thoughout the year.
Pay: Starting at $14 Per Hour + Tips. Averaging $17-$27+ Per Hour

Job Responsibilities

· Responsible for opening/closing the store
· Maintain a high level of customer service and engagement
· Make Italian Ice (training provided)
· Maintain high standard of cleanliness
· Order management/Inventory management – keep track of store inventory and reorders as needed
· Daily service to customers
· Maintain the register & bank deposits
Requirements:
. Reliable Transportation
· Must be available to work M-F (10:00am-4:00pm)
· Hands on approach
· Strong Leadership and decision making skills
· Excellent customer service skills
· Excellent verbal and written communication skills
· Strong organizational skills and attention to detail

This Position Also Receives Tips.