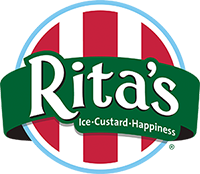 Welcome to Ritas Jobs!
Just because you work for a living doesn't mean it can't be fun! At Rita's, our number one job is creating happiness. Not a bad occupation, don't you think?
Apply today for this exciting opportunity!
Title: Tream Team Member
Location: Miami Beach, FL 33141
Expires: 12/31/2023
Position Description
Rita's Italian Ice of Miami Beach is the COOLEST place in Miami Beach! Come join us, we are all about ICE + CUSTARD = HAPPINESS, wonderful customer service and we have fun doing it!!
We are looking for responsible Treat Team Members to be part of our AMAZING team. We are all about AWESOME products, customer service and everlasting experiences. A SMILE GOES A LONG WAY!
We are currently seeking people to serve customers in our store. Individuals who are committed to exceptional customer service, detail oriented, and with a willingness to go above and beyond are welcome to apply.
ESSENTIAL DUTIES AND RESPONSIBILITIES:
-Scoop Ice and Frozen Custard to serve customers.
-TTM'S are expected to provide customers with a level of service beyond the customer's expectation
-Make a memorable connection and commit to making each guest's experience the best experience possible
-Dedicated to keeping the facility clean and well organized
-Teamwork, follow directions, and work together with the store management team to deliver outstanding service; to create an uplifting work atmosphere, for both your fellow employees and the customers
-Work hard and have FUN while doing so!
JOB REQUIREMENTS:
MUST BE 18 YEARS OLD OR
ABOVE

-Excellent communication skills

-Strong organizational skills and ability to multitask

-Excellent work ethic and teamwork oriented

-Part time or full time

Questions? Email Matias @ matias@floridatreat.com

Looking forward to hearing from you!