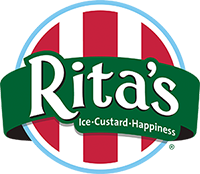 Welcome to Ritas Jobs!
Just because you work for a living doesn't mean it can't be fun! At Rita's, our number one job is creating happiness. Not a bad occupation, don't you think?
Apply today for this exciting opportunity!
Title: Shift Manager
Location: Oxford, PA 19363
Position Description
SHIFT MANAGER

Experience preferred but not required. Must have excellent customer service skills and the ability to multi task.
Some responsibilities would be
Making water ice each day,
Overseeing daily operations,
Counting the registers etc.
If you love Rita's and want to be part of a great team...apply today!