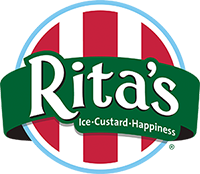 Welcome to Ritas Jobs!
Just because you work for a living doesn't mean it can't be fun! At Rita's, our number one job is creating happiness. Not a bad occupation, don't you think?
Apply today for this exciting opportunity!
Title: Daily Operations Manager
Location: Oxon Hill, MD 20745
Type: Full-time
Expires: 03/31/2021
Position Description
Daily Operations Manager - Restaurant Experience required. Rita's experience preferred.

Objective: To maintain and operate a successful store while following Rita's policies
and procedures; maintain excellent Guest service as well as promote a team
Atmosphere to maximize store sales and profits.

Essential Duties
• Support the Rita's Mission Statement
• Adhere to all guidelines and procedures outlined in the System Manuals
• Enforce all policies and procedures outlined in the Treat Team Handbook
• including daily cleaning duties, proper uniforms, staff breaks, etc.
• Regulate inventory counts, ordering of supplies, mixes and custard
• Prepare the written weekly schedule for the team covering all hours of operation,
• approve all schedule changes, and personally cover all open shifts
• Be accessible for all staff issues and problems
• Able to lift and/or carry at least 30 lbs. of weight
• Train all new team members, as well as mentor current team members
• Inform upper management of team performance through regular written
• performance evaluations
• Set up daily bank drawers and close out daily reports for all cash registers
• Monitor cup count and store inventories levels
• Maintain the working condition of all equipment and building related issues
• Complete daily bank, production and sales report
• Clean and sanitize the custard machine
• Be fluent in all Ice consistencies
• Produce, maintain, and track all ice on daily production sheets according to Rita's
• guidelines
• Train and oversee team performing storefront duties such as S.U.P.E.R. service,
• cleaning, filling, and pumping
• Control variable costs on a daily, weekly, and monthly basis i.e. food cost and
• labor cost
Guest Service
• Work the service window as needed
• Delegate and enforce S.U.P.E.R. service
• Properly sample products to guests
• Regulate proper deployment
• Educate the team and guests on Rita's full product line
• Develop and implement team incentive contests to build sales and develop
• service skills
• Routinely conduct team meetings/rallies to keep the team informed of changes
• and enhancements in the system as well as store specifics
• Maintain Mystery Guest and TOPS scores
Marketing
• Market the store in your local community to promote sales and build brand
awareness (themed events, reader board messages)
• Keep the team informed and energized to support system wide marketing
programs
• Conduct Cool Catering events create awareness and build community ties
• Maximize sales potential from all system wide marketing programs
• Continually enhance visual noise to drive traffic to the store
• Organize and complete the distribution of Free Ice Coupons.
• Promote and schedule Celebrity Scoop events

Must be over the age 18 to apply.
Need Resume and cover letter
Must have restaurant experience. Rita's experience preferred.