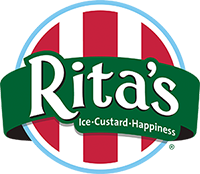 Welcome to Ritas Jobs!
Just because you work for a living doesn't mean it can't be fun! At Rita's, our number one job is creating happiness. Not a bad occupation, don't you think?
Apply today for this exciting opportunity!
Title: Shift Manager
Location: Oxon Hill, MD 20745
Type: Part-time
Expires: 04/30/2021
Position Description


Essential Duties
• Enforce all policies and procedures outlined in the Treat Team Handbook
• including daily cleaning duties, proper uniforms, staff breaks, etc.
• Be accessible for all staff issues and problems
• Able to lift and/or carry at least 30 lbs. of weight
• Train all new team members, as well as mentor current team members
• Set up daily bank drawers and close out daily reports for all cash registers
• Make ice products & Clean/sanitize machines
• Be fluent in all Ice consistencies
• track all ice on daily production sheets according to Rita's guidelines
• Work the service window as needed
•
•
Must be over the age 16 to apply.
Need Resume and cover letter

Must have restaurant experience. Rita's experience preferred.