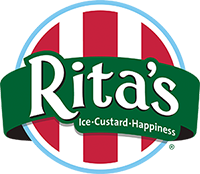 Welcome to Ritas Jobs!
Just because you work for a living doesn't mean it can't be fun! At Rita's, our number one job is creating happiness. Not a bad occupation, don't you think?
Apply today for this exciting opportunity!
Title: Treat Team Member
Location: Oxon Hill, MD 20745
Type: Part-time
Expires: 07/31/2021
Position Description
* Supporting the Rita's Mission Statement
* Adhering to all guidelines and procedures outlined in the Treat Team Handbook such as:
* Ability to lift and/ or carry at least 30 lbs. of weight
* Maintaining proper uniforms and presentation
* Informing management when inventory levels fall low
* Adhering to all cash handling procedures
* Maintaining the proper consistencies of ice in the dip boxes and reporting improper consistencies to management
* Ensuring product quality at all times
* Adhering to portioning as well as packaging guidelines
* Pumping ice every 30 minutes
* Maintaining the cleanliness of the interior and exterior of the building according to the daily store maintenance checklist
* Keeping the equipment clean and report all problems to management
* Addressing all operational, equipment and team concerns to management in a timely and professional manner
Must be able to work evening and weekends.
Must be able to work until 10pm at night.

Age 15 and up.