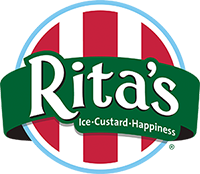 Welcome to Ritas Jobs!
Just because you work for a living doesn't mean it can't be fun! At Rita's, our number one job is creating happiness. Not a bad occupation, don't you think?
Apply today for this exciting opportunity!
Title: Treat Team Servers
Location: Atlanta, GA 30319
Position Description
Perimeter Rita's Italian Ice in north Brookhaven, GA is currently looking to hire several Treat Team Members who can work at least 2 consistent shifts during the week and at least 1 consistent shift during the weekend (approximately 10-20 hours per week).

Treat Team Members are responsible for serving guests, maintaining the store and providing great customer service. Towards the end of their shift, they will also work to properly prepare the store for the next shift and/or the next day of operation.

Depending on the shift, Treat Team Members may work alone or with other Treat Team Members. Treat Team Members need to be able to consistently follow and complete the duties outlined for their shift according to company standards. While previous restaurant experience is a plus, management is willing to provide comprehensive on-the-job training for people who may have the right personality fit and strong work ethic, but limited restaurant experience.

Treat Team Members should have reliable transportation and must be willing to work a consistent schedule from week to week. Typical shifts for Treat Team Members include:

• Mid-afternoon to store closing during the week
• Store opening to afternoon OR afternoon to store closing during weekends

Additionally, Treat Team Members with appropriate experience, availability and transportation may have the opportunity to assist with catering and festivals / events, as well as make delivery orders.

Some of the key duties Treat Team Members perform include:
• Completing tasks on store opening, closing and during shift checklists
• Educating customers on products and current promotions
• Providing samples to guests
• Knowing how to make all the treats / desserts on Rita's menu and according to quality standards
• Serving guests and providing great customer service
• Entering orders into Point of Sale register and handling transactions (cash and credit card)
• Cleaning and maintaining store appearance throughout shift
• Ensuring appropriate Rita's and health / safety code standards are met
• Following duties assigned by Openers and Closers (i.e., the Shift Leads)
• Assisting with refilling / restocking of Italian Ice, custard, toppings and supplies

If you're interested, please visit www.RitasIceAtlanta.com, click the "Join the Team" link at the top of the page and then complete an application.