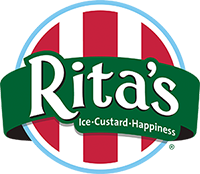 Welcome to Ritas Jobs!
Just because you work for a living doesn't mean it can't be fun! At Rita's, our number one job is creating happiness. Not a bad occupation, don't you think?
Apply today for this exciting opportunity!
Title: Treat Team Associate
Location: Pigeon Forge, TN 37863
Type: Part-time
Expires: 10/07/2019
Position Description
Being a team member for Rita's is a very exciting and challenging job. Among the key responsibility is to ensure that every guest is satisfied and pleased with their experience. They are also expected to consistently serve quality products being offered by the company to every customer and participate in the team effort to make sure that guests are served as quickly as possible. They must also maintain high quality standards when it comes to handling and preparing all treats. Team members must also be able to describe and assemble promoted products and or beverages in accordance to the ongoing marketing promotions.