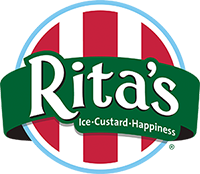 Welcome to Ritas Jobs!
Just because you work for a living doesn't mean it can't be fun! At Rita's, our number one job is creating happiness. Not a bad occupation, don't you think?
Apply today for this exciting opportunity!
Title: Catering Event Lead
Location: Reno, NV 89523
Type: Contractor
Pay: $0.00 to $15.00 per HOUR
Expires: 09/17/2024
Position Description
MINUMUM REQUIREMENTS

· Valid Nevada Driver's License with 5 years driving experience and no traffic violations.
· Customer Service Skills required.
· Required to have basic knowledge with math and reading.
· Company requires, with training to make Italian ice and frozen custard on a daily basis.
· Ability to lift-up to twenty (30) pounds consistently.
· Ability to work in a team or independently.
· Ability to set-up and clean/close down of facility on a daily basis.
· Ability to handle money carefully.
· Ability to promote service/product.

JOB DUTIES
· Prepare, drive and otherwise operate company-supplied food truck for catering and food sales events.
· Deliver and serve treats for catering events using personal vehicle.
· Serve Italian ice and frozen hand scooped custard from a dip box.
· Serve soft serve custard from custard machine.
· Mix Drinks and desserts together.
· Bake some goods such as cookies, brownies, pretzels, and make dessert combinations consisting of baked goods and frozen desserts.