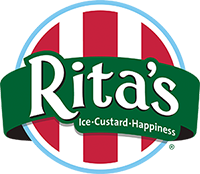 Welcome to Ritas Jobs!
Just because you work for a living doesn't mean it can't be fun! At Rita's, our number one job is creating happiness. Not a bad occupation, don't you think?
Apply today for this exciting opportunity!
Title: Treat Team Member
Location: Reno, NV 89523
Type: Other
Pay: $0.00 to $10.00 per HOUR
Expires: 12/31/2019
Position Description
MINUMUM REQUIREMENTS

1. Customer Service Skills required.

2. Required to have basic knowledge with math and reading.

3. Company requires, with training to make Italian ice and frozen custard on a daily basis.

4. Ability to lift-up to twenty (20) pounds consistently.

5. Ability to work in a team or independently.

6. Ability to set-up and clean/close down of facility on a daily basis.

7. Ability to handle money carefully.

8. Ability to promote service/product.

JOB DUTIES

· Serve Italian ice and frozen hand scooped custard from a dip box.

· Serve soft serve custard from custard machine.

· Mix Drinks and desserts together.

· Bake some goods such as cookies, brownies, pretzels, and make dessert combinations consisting of baked goods and frozen desserts.