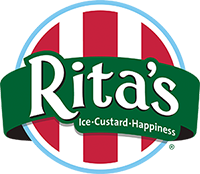 Welcome to Ritas Jobs!
Just because you work for a living doesn't mean it can't be fun! At Rita's, our number one job is creating happiness. Not a bad occupation, don't you think?
Apply today for this exciting opportunity!
Title: PT Ice Maker - Opening Shift (10AM-2PM)
Location: Santa Clara, CA 95050
Type: Part-time
Pay: $17.20 per HOUR
Expires: 09/30/2023
Position Description
Rita's Italian Ice – A frozen dessert shop serving Italian Ice, Frozen Custard, Sundae's, Milkshakes, Custard Cookie Sandwiches and much more. Made fresh daily.
ITALIAN ICE MAKER - Late morning and early afternoon availability. Weekend availability a plus.
Treat Team Members are to provide S.U.P.E.R. service to all Rita's Guests and maintain product quality, maximize store sales and profits, in addition to upholding Rita's standards in all aspects of the operation.
Responsibilities include:
Ability to follow directions and p
repare product for store -our Italian Ice is made fresh daily (must be able to lift up to 50 lbs)
Maintain inventory of products and prepare
production sheets for store
Adhere to corporate and store level guidelines and procedures
Maintain the proper consistencies of ice in the dip boxes and reporting improper consistencies to management
Ensure product quality at all times
Adhere to proper portioning as well as packaging guidelines
Pumping (mixing) the ice every 30 minutes for appropriate consistency
Maintain cleanliness of interior and exterior of the building according to the daily store maintenance checklist
Keep equipment clean and report all problems to management
Address all operational, equipment and team concerns to management in a timely and professional manner
Guest Service
Arrive to work on time and adhere to store schedule
Wear proper Rita's approved work uniform
Support corporate marketing campaigns by educating Guests about the programs
Promote samples and u
psell products to Guests
Educate Guests on the full Rita's product line and f
ollow S.U.P.E.R. Service Guidelines
Complete all responsibilities as required
**Must be 18 or older and have reliable transportation**

All tips are shared across all treat team members, plus, we offer employee discounts!