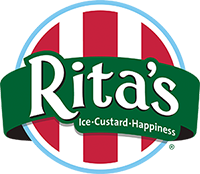 Welcome to Ritas Jobs!
Just because you work for a living doesn't mean it can't be fun! At Rita's, our number one job is creating happiness. Not a bad occupation, don't you think?
Apply today for this exciting opportunity!
Title: Rita's Treat Team Member
Location: St Augustine, FL 32092
Type: Part-time
Pay: $12.00 to $15.00 per HOUR
Expires: 10/31/2024
Position Description
Job Requirements:
Availability: The ability to work evening shifts, including some weekend night shifts.
Work Hours: A standard shift from 4:00 PM to 9:00 PM.
Seasonal Commitment: Availability to work two evening shifts per week during the spring and fall when school is in session.
Perks:
Flexible Schedule: We offer a very flexible schedule to accommodate your needs.
Competitive Compensation: Enjoy great pay with tips.
Free Rita's: Employees can enjoy complimentary Rita's treats.
Study Time: We provide downtime for you to focus on your school work.
Fun and Easy Job: This position offers an enjoyable and straightforward work environment.
Job Responsibilities:
Serving Guests: Serve products to our valued customers.
Cash Handling: Operate cash registers accurately.
Daily Chores: Perform daily chores and maintain a high standard of cleanliness.
Customer Transactions: Accurately handle customer funds and process their orders and transactions using our Purchasing system.
Weekend Availability: Be available to work some weekends.
Reliable Transportation: Maintain reliable transportation to and from work.
Customer Service Skills: Demonstrate excellent customer service skills.
Communication Skills: Possess excellent verbal and written communication skills.
Organizational Skills: Display strong organizational skills and attention to detail.
Compensation:
Starting Pay: $12 per hour, with the opportunity to earn additional income through tips.
Average Earnings: Typically, employees can expect to earn an average of $14 to $18 per hour, including tips.