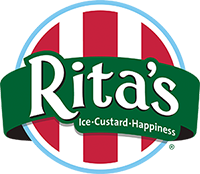 Welcome to Ritas Jobs!
Just because you work for a living doesn't mean it can't be fun! At Rita's, our number one job is creating happiness. Not a bad occupation, don't you think?
Apply today for this exciting opportunity!
Title: Treat Team
Location: Royal Palm Beach, FL 33411
Type: Part-time
Pay: $10.00 to $20.00 per HOUR
Expires: 06/30/2022
Position Description
How would you like to serve super tasty treats and help spread " Ice Custard Happiness" throughout the community?

Customer Service Skills

Required to have basic knowledge with math and reading

Ability to lift up to (20) pounds consistently

Ability to work in a team or independently

Ability to set-up and clean/close down facility on a daily basis

Ability to handle money carefully

Ability to promote service/product
Serve Italian Ice and hand scoop custard from dip box

Serve soft serve custard from custard machine

Mix drinks and desserts together

Pump Ices frequently