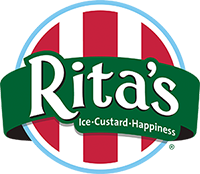 Welcome to Ritas Jobs!
Just because you work for a living doesn't mean it can't be fun! At Rita's, our number one job is creating happiness. Not a bad occupation, don't you think?
Apply today for this exciting opportunity!
Title: Brand Ambassador
Location: Surfside, FL 33154
Type: Part-time
Expires: 12/31/2022
Position Description
We are looking for a high-energy people 18 years and older with great communication skills to help us promote Rita's delicious Italian Ice and Frozen Custard on the street and at events. You enjoy interacting with children and adults, don't mind working outdoors and must be available to work nights and weekends in Miami and/or Ft. Lauderdale. Must have a car and valid driver's license. Will be reimbursed for gas and mileage. Part-time and full-time positions available.
Responsibilities will include:
-Helping to generate awareness and drive traffic to our locations by:
· Passing out coupons at events, the beach and shopping centers
· Letting people know why they should try Rita's in an energetic, positive, and friendly way.
· Encouraging people to follow us on social media
-Staying close to our Mascot, "THE ICE GUY" who needs a little help getting around.
-Taking photos while at events for our social media