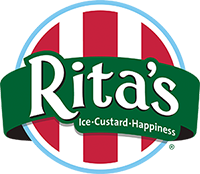 Welcome to Ritas Jobs!
Just because you work for a living doesn't mean it can't be fun! At Rita's, our number one job is creating happiness. Not a bad occupation, don't you think?
Apply today for this exciting opportunity!
Title: Store Manager
Location: Wimauma, FL 33598
Type: Full-time
Pay: $18.00 to $24.00 per HOUR
Expires: 07/30/2022
Position Description
At Rita's, our mission is to bring happiness to each guest. Our Wimauma store is looking for a morning and evening Store Manager to manage the daily operations. Responsibilities include assisting the store in achieving its sales goals, meeting merchandising standards, and delivering operational excellence through effectively leading a high-performing team. The Store Manager is responsible for creating a positive work environment by engaging with your team and helping to develop their skills as individuals and thriving team members. And nurture the relationship with the community by ensuring the customers leave having a great experience upon encountering our global brand. Must be 18 years or older. Position is Full-time with pay rate of $18-$24/hour based on experience.
Duties and Responsibilities:
• Greet and Serve Guests
• Oversee Treat Team Members
• Ice Production/Production Sheets/Production Sheet Review
• Cash Balancing
• Opening & Closing Checklists/Daily procedures checklist verification
• Inventory Management
• Scheduling
• LSM Planning
• Social Media
• Catering events, solicitation, planning, etc.
• Weekly Machinery Maintenance
• Recruit, hire, develop and retain a high performing store team
• Drive teammate engagement by recognizing and rewarding teammates for their outstanding performance.
• Ensure that teammates adhere to and enforce all employment practices and policies
Qualifications (Knowledge, Skills & Abilities)

An individual must perform these duties satisfactorily to perform each essential task successfully. The requirements listed below represent the knowledge, skill, and ability required.
• Ability to work a minimum of 40-45 hours per week (including variable hours, early mornings, evenings, weekends, and holidays.
• Computer and technology proficient.
• Demonstrates ability to communicate effectively with store team.
• Ability to move or handle store supplies and machinery parts up to 50 lbs.
• Ability to freely access all areas of the store, including the stock and register area.
• Ability to climb step stool to retrieve stock items
• Prioritizing, interpersonal, problem solving & planning skills.
• Knowledge and understanding of employment laws, including compliance with federal, state, and local requirements.
• Ability to analyze business trends and report to drive sales.
• Ability to coach, provide feedback, and partner on substandard performance.
• Ability to work in a fast-paced and deadline-oriented environment.
• Ability to perform Essential Job Functions.
• Education And / Or Experience
• Minimum high school education or equivalent.
• Minimum of 1 year of relevant leadership and retail experience preferred.